Japanese:

武藤遊戯

Kana:

むとうゆうぎ

Romaji:

Mutō Yūgi

Translated: Yugi Mutou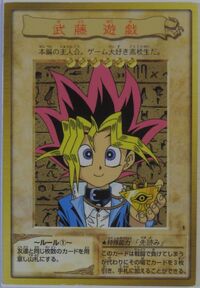 Card type
Level
Lore

The protagonist of this story. A high school student, who loves games.

Ability

Look Ahead

In exchange for this card when it is defeated in battle, you can draw 3 cards from your Deck and add them to your hand.

Rule

~Rule ➀~

Both players must use the same number of cards as their Decks.
Japanese:

武藤遊戯

Kana:

むとうゆうぎ

Romaji:

Mutō Yūgi

Translated: Yugi Mutou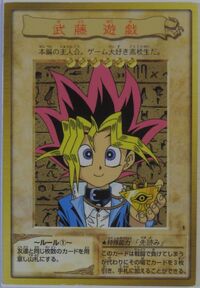 Sets