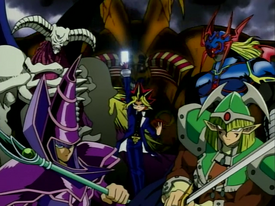 Yu-Gi-Oh! Theme is the English opening theme to the Yu-Gi-Oh! anime series. It was composed by Wayne Sharpe. It debuted on September 29, 2001, and aired during episodes 1 to 49. It was replaced by the second Yu-Gi-Oh! theme in episode 50. It returned on May 1, 2004, in episode 122 and aired until the end of the series.
It was also used as the opening to the Yu-Gi-Oh! Capsule Monsters anime series.
Visuals
The visuals change between arcs so that they show scenes that take place in the corresponding arc. Smaller arcs do not have their own visuals, instead using scenes from the previous major arc.
Episodes 50 to 121 used the second Yu-Gi-Oh! theme
Video
Season 1
Season 3 (ver. 2)
Season 4
Season 5 (ver. 1)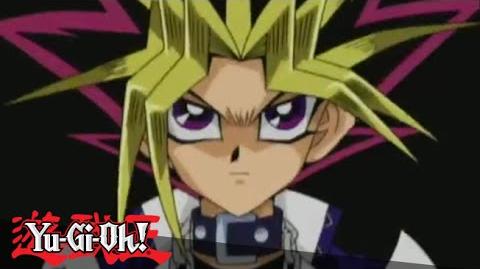 Season 5 (ver. 2)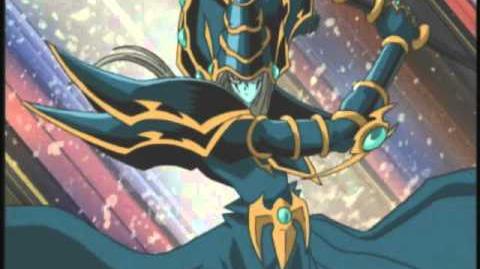 Yu-Gi-Oh! Capsule Monsters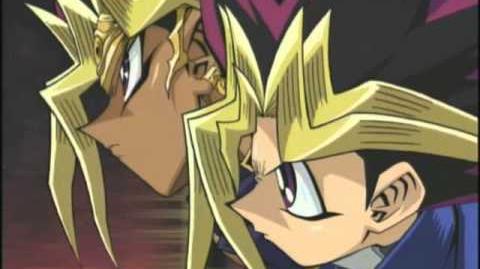 Characters
All openings
Season 1
Season 3
Season 4
Season 5 - Grand Championship
Season 5 - Dawn of the Duel
Capsule Monsters