Welcome to the Yu-Gi-Oh! Wikia!
The Yu-Gi-Oh! Wikia is a free repository on all aspects of the Yu-Gi-Oh! franchise that anyone can edit. We've been around since May 26, 2005 — and in that time we've assembled a lot of information about the cards and other aspects of the Yu-Gi-Oh! phenomenon. Visit the news section for dates of upcoming Yu-Gi-Oh! TCG & OCG product releases, as well as anime air dates and manga book release dates.
While the Yu-Gi-Oh! Wikia hosts information, the sources of information are from various place: Including Official OCG Twitter, Yu-Gi-Oh! Japanese Card Database, Official TCG Twitter, and Ygorganization. These information are translated into English before published to the Yu-Gi-Oh! Wikia.
Characters
There are a lot of characters in this long-running franchise. Here are some of the characters from the new show, Yu-Gi-Oh! VRAINS.
Trivia
Stats
Wanna know more about the kinds of information you can find here? Here's a breakdown of the 25,988 cards we're cataloguing, stat fans:

---
Card information
Set information
News
Latest set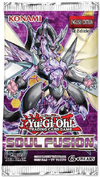 Soul Fusion is a Booster Pack in the Yu-Gi-Oh! Official Card Game (OCG) and Yu-Gi-Oh! Trading Card Game (TCG). It is the sixth set in the OCG's 10th series.
This set includes members and/or support for the "Cyber", "Fur Hire", "Galaxy", "Galaxy-Eyes", "Gravekeeper's", "Impcantation", "Krawler", "Crusadia", "Sky Striker", "Traptrix", "Thunder Dragon" and "World Legacy" archetypes; as well as Cynet series. series. Three new archetypes: "Dinowrestler", "Orcust" and "Salamangreat" were introduced.
The TCG version includes members and/or support for the "Danger!", "Noble Knight", Fluffal, Frightfur, Predaplant and Melodious archetypes.
---
... further results
Latest episode
... further results
Latest chapter
Chapter 41: Reiji's Power!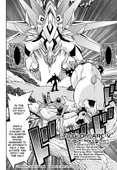 Reiji and Yuya continue their Duel. Yuya does his best in summoning his brothers' dragons, but Reiji counters his every move.
... further results
Related wikis
Set galleries