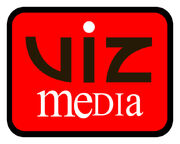 VIZ Media, LLC is the owner of a variety of popular anime and manga titles released in English, including Yu-Gi-Oh!. They adapted the Weekly Shonen Jump magazine to a monthly format, Shonen Jump, for audiences in North America, and released a variety of Shōnen manga in this magazine, which was later replaced with the digital Weekly Shonen Jump for North American audiences. They have also adapted several paperback versions of the same series, and several other titles that are not serialized in the digital magazine.
External links
Ad blocker interference detected!
Wikia is a free-to-use site that makes money from advertising. We have a modified experience for viewers using ad blockers

Wikia is not accessible if you've made further modifications. Remove the custom ad blocker rule(s) and the page will load as expected.