Welcome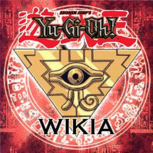 Hi, welcome to Yu-Gi-Oh! Thanks for your contributions.
Here's a wiki tip for you -- you can sign your name on talk/discussion pages by typing ~~~~ which automatically adds your signature and the date.
Check out the Yu-Gi-Oh!:FAQ for more tricks.
Please leave a message on my talk page if I can help with anything! Bluedog 02:23, 25 August 2008 (UTC)
Earthbound Immortals
show me a page that "Earthbound Immortal Wiraquchasca" exist--hanmac
What country
In what country are u leaving?
Kaiser-kun 07:49, 28 July 2009 (UTC)
What are you even talking about? --Narutoheroes12 17:22, 28 July 2009 (UTC)
hey i saw what you said about the sovr booster pack for english but look at what i found [[1]]
Koa'ki Meiru Beetle Trivia
Let's see-oh yeah,the trivia about being the first Insect Koa'ki Meiru. That's about as interesting and important as Avian being the first WIND monster for the Elemental Heroes. Or Elemental Hero Neos being the first Normal Double-Tributer. Thing is, you don't need to point out every single little thing about a card. If you're doing it,why don't you just comment about its facial appearance while you're at it?PoirotH 11:14, October 1, 2009 (UTC)
Have a look at this
Do you think you could upload this for me please http://ravegrl.files.wordpress.com/2009/04/102_noah.jpg (Robbiejennings 13:16, October 28, 2009 (UTC))
It doesn't matter
It doesn't matter if they are female or male. What matters is that they are all Lightsworns and just that.PoirotH 19:49, November 15, 2009 (UTC)
GearTown
Can you summon 5 or 6 star level ancient gear monsters without a tribute with GearTown's effect? Like summoning ancient gear beast without a tribute, or engineer?
Gear Town works with any Ancient Gear monster. No level restriction.
How did u watch the yugioh 10th anniversary please tell me i want to watch it so bad or did u just see it in Japan.
Whaddya mean? I just read how the duel went here on the Wiki.
Re; Umm...
Those stuff I posted in my User Page? I am writer, obviously, as I post up all cards that my main character have using. So I won't be cheating if I make mistake for two different "Raigeki" in same deck. Also I don't want to cheat by make moar cards in hand when she pulling trick out of nowhere.
Any more question do you wish to know? --FredCat100 14:45, March 11, 2010 (UTC)
Re: Hey Dude
It was requested for deletion by Speed Warrior. Having a small detail in common is hardly notable, unless it implies some sort of relationship. Like the two cards being counterparts or one being based on the other. Removing 2 monsters with something in common from your Graveyard to Summon something isn't something unusual. "Soul of Purity and Light", "Doom Dozer" and "Gigastone Omega" all do. Numerous cards also have the effect of being Summoned by removing 1 monster of a specific category and a few by removing more than 2. There's no significant relationship between the two you picked out. -- Deltaneos (talk) 23:23, April 13, 2010 (UTC)
Re: Why You
Because it was the same as another image of slightly better quality. See: File:Team5ds large.jpg. -- Deltaneos (talk) 02:12, April 17, 2010 (UTC)