Welcome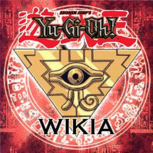 Hi, welcome to Yu-Gi-Oh! Thanks for your contributions.
Here's a wiki tip for you -- you can sign your name on talk/discussion pages by typing ~~~~ which automatically adds your signature and the date.
Check out the Yu-Gi-Oh!:FAQ for more tricks.
Please leave a message on my talk page if I can help with anything! Bluedog 02:15, 23 December 2008 (UTC)
Unfortunately, I don't know very much about that. But from what I can tell, you can go to the top of any page on this wiki where it says "MORE" and then click on "My preferences". You can change your signature from there. Bluedog 02:35, 23 December 2008 (UTC)
Exodia Deck advices
Maybe this can be useful to you.
Cards you can add:
Cards you can remove:
I hope I could help.--LightswornLord 16:28, 29 June 2009 (UTC)
Reply to Deck Advice.
Interesting Advice. Pot of Avarice used to be in the deck, however it did more harm than good as Monsters are hard to thin out of the deck.
I may add Level Limit - Area B, however I already have Gravity Bind, which I find works better. Deep Diver is a good idea, however I have no idea were I might get 1. Emissary of the Afterlife is a brilliant idea. And Upstart Goblin will be added as soon as i get more of them. Thanks.
You're welcome.However I said Level Limit - Area B as another stall card because a Heavy Storm or a Solemn Judgment is enough to destroy your "Stall-Strategy",so I highly recommend you to add it.
please rate my deck
I use a Mai valentine deck and I like it myself and I have won a lot of duels with this deck but it isn't complete. Any good Mai Valentine cards you recomend --Darphwisdom (talk • contribs) 12:57, October 27, 2012 (UTC)