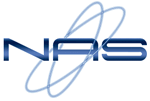 Nihon Ad Systems, Inc. (日本アドシステムズ Nihon Ado Shisutemuzu), NAS for short, is a Japanese anime production and character merchandising company.
Works in Yu-Gi-Oh! Franchises
TV series
Production
Movies
Production
Dueling Network incident
On July 4, 2016, N.A.S. took down Dueling Network (duelingnetwork.com), a popular non-official free online dueling system, after the website received a Cease and Desist order and was forced to delete all Yu-Gi-Oh!-related pictures (all of the cards's artworks).
External links
Ad blocker interference detected!
Wikia is a free-to-use site that makes money from advertising. We have a modified experience for viewers using ad blockers

Wikia is not accessible if you've made further modifications. Remove the custom ad blocker rule(s) and the page will load as expected.