Ad blocker interference detected!
Wikia is a free-to-use site that makes money from advertising. We have a modified experience for viewers using ad blockers

Wikia is not accessible if you've made further modifications. Remove the custom ad blocker rule(s) and the page will load as expected.
Japanese:

ホーリーエルフ

Romaji:

Hōrī Erufu

Translated: Holy Elf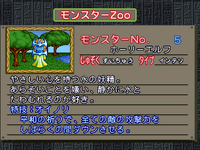 Monster Number

5

Group

Underwater

Type

Smart

A water fairy with a gentle heart.

She hates fighting, preferring to frolic

in the calm water.

Special Ability: Prayer

A prayer of peace that reduces all enemy
attack power for a while.
Japanese:

ホーリーエルフ

Romaji:

Hōrī Erufu

Translated: Holy Elf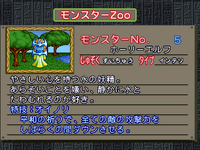 モンスターNo.

5

しゅぞく

すいちゅう Suichū

タイプ

インテリ Interi

やさしい心を持つ水の妖精。

あらそいごとを嫌い、静かに水と

たわむれるのが好き。

特技: オイノリ

平和の祈りで、全ての敵の攻撃力を
しばらくの間ダウンさせる。
"" pages
Video game, Yu-Gi-Oh! Monster Capsule: Breed and Battle