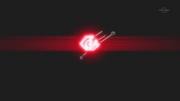 Mind Control Chip is a small technology chip that takes control of a person's mind.
Overview
When activated, the person enters a short trance before being completely taken over and doing what the controller says. It was first used by Jean-Michel Roget when he activated his King's Gambit plan on all of Sector Security to take over New Domino City.[1] When Sora and Moon Shadow attacked Sector Security's Main Bureau and destroyed their control room, the chips were deactivated releasing everybody from its control.[2]
Those who are under control
References
↑ Yu-Gi-Oh! ARC-V episode 76: "Plans of Attack"
↑ Yu-Gi-Oh! ARC-V episode 97: "Making it Mine"
Franchise
Arcs
Duel terms
Items
Technology
Tournaments
Groups
Abilities
Other
Ad blocker interference detected!
Wikia is a free-to-use site that makes money from advertising. We have a modified experience for viewers using ad blockers

Wikia is not accessible if you've made further modifications. Remove the custom ad blocker rule(s) and the page will load as expected.