Characters
Welcome to Yu-Gi-Oh! Wikia!
Yu-Gi-Oh! Wikia is a free repository on all aspects of the Yu-Gi-Oh! franchise, that anyone can edit.
Currently, we have 91,371 articles, and 146,156 files on this wiki.

There are 192 Dungeon Dice Monsters, 0 original Duel Monsters, 0 Bandai's Official Card Game, 7992 Official/Trading Card Game, 0 anime-exclusive, and 0 manga-exclusive cards documented on this wiki.
---
---
If you see Japanese characters placed peculiarly in brackets after each other, see: Help:Ruby characters. If you have problems displaying other languages, see: Help:Multilingual support.
News
TCG

May 5 

May 26 

June 16 

July 8 

July 21 

August 5 

August 18 

September 2 

September 2 

September 6 

2017, 

OCG

May 14 

May 21 

June 4 

June 18 

June 18 

July 9 

August 6 

September 21 

Anime

English air dates
Japanese air dates

Manga

English chapter dates
Japanese chapter dates
Featured Card
What do you get when you mix a Cockatrice with a Basilisk, and then add in a pinch of Yu-Gi-Oh flare? You get the one and only "Hazy Flame Basiltrice", a monster that immediately strikes fear into your opponent, mostly because it turns their best monster into thin air. Let's take a close-up look at "Hazy Flame Basiltrice".
First and foremost, we immediately see that "Basiltrice" needs to be made with at least 2 Level 6 FIRE Attribute monsters, and while those requirements might look steep, they're easily met if "Basiltrice" is used with the right Deck. "Basiltrice" actually has four different effects, and accumulates them based on the number of Xyz Materials that are currently attached to it. The Ignition Effect of "Hazy Flame Basiltrice" can be activated as long as you have at least 1 Xyz Material attached to it; just detach 1 Xyz Material from "Basiltrice" and banish any monster on your opponent's field or Graveyard. That's a ridiculously powerful effect, and makes "Basiltrice" an amazing problem solver for really tough monsters. If you manage to have 3, 4, or 5 Xyz Materials, "Basiltrice" will just become better.
Obviously, "Hazy Flame Basiltrice" fits in perfectly with the "Hazy Flame" archetype, and a single successful resolution of a "Hazy Flame Peryton" or "Hazy Flame Sphynx" will usually end up with you making "Basiltrice". Usually, Summoning a "Hazy Flame Sphynx" and another "Hazy Flame" off of 1 "Peryton" makes it possible to summon a "Basiltrice" with at least 3 Xyz Materials. Even though "Basiltrice" fits in perfectly with "Hazy Flame", it's also possible to make "Basiltrice" in some existing "Evol" builds. "Evoltile Najasho" and "Evo-Force" make it easy to summon two copies of "Evolsaur Terias", "Evolsaur Darwino", or "Evolsaur Elias". Heck, even "Goka, the Pyre of Malice" or "B.E.S. Big Core MK-2" can be paired up with a "Flamvell Uruquizas" or "Lavalval Dragon" to summon "Basiltrice".
Even though "Hazy Flame Basiltrice" seems difficult to Summon, it's a Rank 6 Xyz Monster that acts as a powerful problem-solver, and that alone is reason enough to find a way to summon it.
Date: April 1, 2013
Hazy Flame Basiltrice - Stats 
Latest sets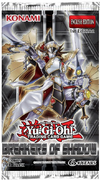 Breakers of Shadow is the seventh Booster Pack in the Yu-Gi-Oh! ARC-V era.
It introduces the "Destruction Sword", "Dinomist", and "Shiranui" archetypes to the OCG/TCG. It also contains support/members for the "Blackwing", "Buster Blader", "Deskbot", "Dracoslayer", "Magician", "Majespecter", "Melodious", "Ninja", "Odd-Eyes", "Performapal", "Speedroid", "Superheavy Samurai", and "Toon" archetypes, as well as the "Goyo" series.
The TCG version includes members/support for the "Atlantean", "Black Luster Soldier", "Cyber Dragon", "Gaia The Fierce Knight", "Kaiju", "Kozmo", "Red-Eyes" and "Traptrix" archetypes.
---
… further results
Latest episodes
Episode 146: Forever ZEXAL
Even though he's been cornered into crises by the most evil and worst of enemies, Yuma has been able to seize victory with Astral by his side. Through many struggles, he's experienced many things and met and parted ways with many friends. Yuma, who has grown by leaps and bounds as a Duelist, clashes with his partner, Astral, giving it everything he's got! On the other hand, Astral shows his feelings towards Yuma through a certain strategy. At the end of this final Duel, the solid bonds of friendship these two exchange are...!?
… further results
Episode 12: The True King - Part 2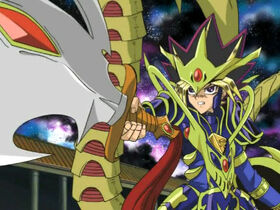 … further results
Episode 224: The Final Duel - Part 4
This episode marks the end of the final Duel between Yugi Muto and Pharaoh Atem to determine the Pharaoh's fate.
… further results
Episode 27: Friendship - From Legend to Myth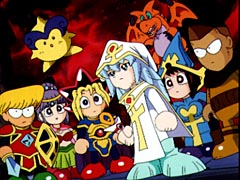 … further results
Latest chapters
Chapter 9: Fusion vs. Fusion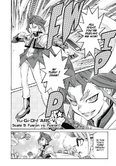 Yuri clashes with Sora and exposes his true colors. However, he is drawn to a corner with the prototype cards Reiji developed for Sora.
… further results
Chapter 7: Yu-Gi-Oh! ARC-V The Strongest Duelist Yuya!! - Chapter 007
Yuya and his friends are invited to join a Duel School Tournament hosted by LDS to decide who is the Number 1 Duel School. And what's more - the winner gets the opportunity to face Reiji Akaba in a Duel.
… further results
Chapter 55: Yuma Jets!!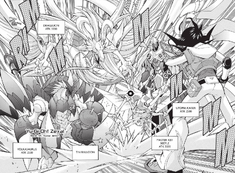 The final Duel between Yuma and Astral to decide the destiny of the two finally reaches its end, and with it, the time for them to bid farewell comes.
… further results
Chapter 66: Ruler of the Ritual!!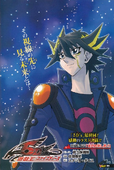 The grueling Duel between Yusei and Rex reaches its end. As the winner of the Festival of Duality, Yusei is granted a wish by a mysterious voice.
… further results
Chapter 44: The End of the Battle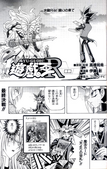 With both Duelists pushed to their limits after a long and harrowing Duel, Yugi is set to finish his battle with Yako. Summoning one monster after another, Yugi is put into a tight spot.
… further results
Chapter 343: The Journey of the King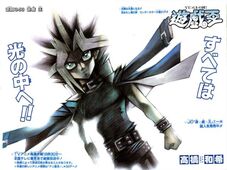 Yugi and Atem conclude their Duel, determining whether or not Atem can pass on to the afterlife.
… further results
Related wikis
Other languages
Booster Galleries