Characters
Welcome to Yu-Gi-Oh! Wikia!
Yu-Gi-Oh! Wikia is a free repository on all aspects of the Yu-Gi-Oh! franchise, that anyone can edit.
Currently, we have 75,209 articles, and 113,865 files on this wiki.

There are 191 Dungeon Dice Monsters, 0 original Duel Monsters, 0 Bandai's Official Card Game, 6845 Official/Trading Card Game, 2263 anime-exclusive, and 783 manga-exclusive cards documented on this wiki.
---
---
If you see Japanese characters placed peculiarly in brackets after each other, see: Help:Ruby characters. If you have problems displaying other languages, see: Help:Multilingual support.
News
TCG
August 14 

August 28 

August 29 

September 2 

September 12 

October 17 

October 24 

2014, November, 7 

November 21 

August 15
OCG
August 4 

August 4 

August 9 

August 23 

September 13 

September 13 

October 3 

October 11 

November 15 
Anime
English air dates
Japanese air dates
Manga
English chapter dates
Japanese chapter dates
Featured Card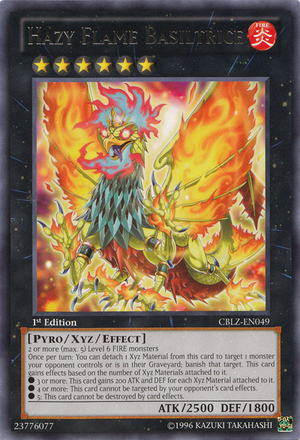 What do you get when you mix a Cockatrice with a Basilisk, and then add in a pinch of Yu-Gi-Oh flare? You get the one and only "Hazy Flame Basiltrice", a monster that immediately strikes fear into your opponent, mostly because it turns their best monster into thin air. Let's take a close-up look at "Hazy Flame Basiltrice".
First and foremost, we immediately see that "Basiltrice" needs to be made with at least 2 Level 6 FIRE Attribute monsters, and while those requirements might look steep, they're easily met if "Basiltrice" is used with the right Deck. "Basiltrice" actually has four different effects, and accumulates them based on the number of Xyz Materials that are currently attached to it. The Ignition Effect of "Hazy Flame Basiltrice" can be activated as long as you have at least 1 Xyz Material attached to it; just detach 1 Xyz Material from "Basiltrice" and banish any monster on your opponent's field or Graveyard. That's a ridiculously powerful effect, and makes "Basiltrice" an amazing problem solver for really tough monsters. If you manage to have 3, 4, or 5 Xyz Materials, "Basiltrice" will just become better.
Obviously, "Hazy Flame Basiltrice" fits in perfectly with the "Hazy Flame" archetype, and a single successful resolution of a "Hazy Flame Peryton" or "Hazy Flame Sphynx" will usually end up with you making "Basiltrice". Usually, Summoning a "Hazy Flame Sphynx" and another "Hazy Flame" off of 1 "Peryton" makes it possible to summon a "Basiltrice" with at least 3 Xyz Materials. Even though "Basiltrice" fits in perfectly with "Hazy Flame", it's also possible to make "Basiltrice" in some existing "Evol" builds. "Evoltile Najasho" and "Evo-Force" make it easy to summon two copies of "Evolsaur Terias", "Evolsaur Darwino", or "Evolsaur Elias". Heck, even "Goka, the Pyre of Malice" or "B.E.S. Big Core MK-2" can be paired up with a "Flamvell Uruquizas" or "Lavalval Dragon" to summon "Basiltrice".
Even though "Hazy Flame Basiltrice" seems difficult to Summon, it's a Rank 6 Xyz Monster that acts as a powerful problem-solver, and that alone is reason enough to find a way to summon it.
Date: April 1, 2013
Hazy Flame Basiltrice - Stats 
Category: [[]]
Lore: 2 or more (max. 5) Level 6 FIRE monsters
Once per turn: You can detach 1 Xyz Material from this card to target 1 monster your opponent controls or is in their Graveyard; banish that target. This card gains effects based on the number of Xyz Materials attached to it.
● 3 or more: This card gains 200 ATK and DEF for each Xyz Material attached to it.
● 4 or more: This card cannot be targeted by your opponent's card effects.
● 5: This card cannot be destroyed by card effects.
Latest sets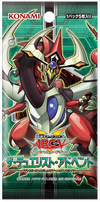 Duelist Alliance is the first Booster Pack in the Yu-Gi-Oh! Arc-V era.
It introduces the Pendulum Monsters, the Wyrm Type, the "Cosmic Dragon", "Performapal", "Melodious", "Superheavy Samurai", "Shadoll" and "tellarknight" archetypes and contains other cards from the Arc-V and cards for older archetypes.
It is the first set to use the "JA" language prefix, to distinguish Japanese cards purchased outside and inside of Japan.
---
… further results
Latest episodes
Episode 19: The Universe of Knowledge!! Eita Kyuando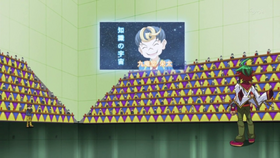 In order to qualify for the Junior Youth Championship, Yuya has to continually win in official Duels. Nico Smiley has prepared for him a second Duelist - a duelist in the Cram School named Eita Kyuando who has the nickname of "King of Quizzes". Eita is an expert in the Action Field known as the "Quiz Frontier". Dueling in this field, a series of difficult and bizarre quiz questions are asked of the Duelists. Yuya faces a problem when he cannot answer these questions correctly, landing him in a tough battle against Eita.
… further results
Episode 146: Our Bonds Are Forever... Let's All Kattobingu!!
Even though he's been cornered into crises by the most evil and worst of enemies, Yuma has been able to seize victory with Astral by his side. Through many struggles, he's experienced many things and met and parted ways with many friends. Yuma, who has grown by leaps and bounds as a Duelist, clashes with his best bud, Astral, giving it everything he's got! On the other hand, Astral shows his feelings towards Yuma through a certain strategy. At the end of this final Duel, the solid bonds of friendship these two exchange are...!?
… further results
Episode 12: The True King - Part 2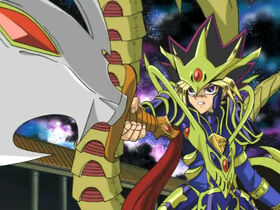 … further results
Episode 224: The Final Duel - Part 4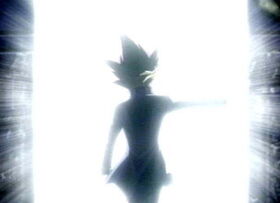 This episode marks the end of the final Duel between Yugi Muto and Pharaoh Atem to determine the Pharaoh's fate.
… further results
Episode 26: Rival Clash - The Greatest Crisis
… further results
Latest chapters
Chapter 44: The End of the Battle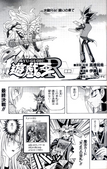 With both Duelists pushed to their limits after a long and harrowing Duel, Yugi is set to finish his battle with Yako. Summoning one monster after another, Yugi is put into a tight spot.
… further results
Chapter 343: King of Games
Yugi and Atem conclude their Duel, determining whether or not Atem can pass on to the afterlife.
… further results
Related wikis
Other languages
Booster Galleries