Characters
Welcome to Yu-Gi-Oh! Wikia!
Yu-Gi-Oh! Wikia is a free repository on all aspects of the Yu-Gi-Oh! franchise, that anyone can edit.
Currently, we have 71,588 articles, and 104,264 files on this wiki.

There are 191 Dungeon Dice Monsters, 0 original Duel Monsters, 0 Bandai's Official Card Game, 6513 Official/Trading Card Game, 2167 anime-exclusive, and 737 manga-exclusive cards documented on this wiki.
---
---
If you see Japanese characters placed peculiarly in brackets after each other, see: Help:Ruby characters. If you have problems displaying other languages, see: Help:Multilingual support.
News
TCG
March 7 

March 28 

April 25 

May 16 

June 13 

July 11 
OCG
March 4 

March 8 

March 20 

March 21 

March 21 

March 21 

April 19 

April 19 

May 17 

June 21 
Anime
English air dates
Japanese air dates
Manga
English chapter dates
Japanese chapter dates
Featured Card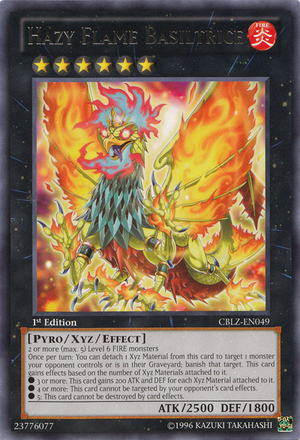 What do you get when you mix a Cockatrice with a Basilisk, and then add in a pinch of Yu-Gi-Oh flare? You get the one and only "Hazy Flame Basiltrice", a monster that immediately strikes fear into your opponent, mostly because it turns their best monster into thin air. Let's take a close-up look at "Hazy Flame Basiltrice".
First and foremost, we immediately see that "Basiltrice" needs to be made with at least 2 Level 6 FIRE Attribute monsters, and while those requirements might look steep, they're easily met if "Basiltrice" is used with the right Deck. "Basiltrice" actually has four different effects, and accumulates them based on the number of Xyz Materials that are currently attached to it. The Ignition Effect of "Hazy Flame Basiltrice" can be activated as long as you have at least 1 Xyz Material attached to it; just detach 1 Xyz Material from "Basiltrice" and banish any monster on your opponent's field or Graveyard. That's a ridiculously powerful effect, and makes "Basiltrice" an amazing problem solver for really tough monsters. If you manage to have 3, 4, or 5 Xyz Materials, "Basiltrice" will just become better.
Obviously, "Hazy Flame Basiltrice" fits in perfectly with the "Hazy Flame" archetype, and a single successful resolution of a "Hazy Flame Peryton" or "Hazy Flame Sphynx" will usually end up with you making "Basiltrice". Usually, Summoning a "Hazy Flame Sphynx" and another "Hazy Flame" off of 1 "Peryton" makes it possible to summon a "Basiltrice" with at least 3 Xyz Materials. Even though "Basiltrice" fits in perfectly with "Hazy Flame", it's also possible to make "Basiltrice" in some existing "Evol" builds. "Evoltile Najasho" and "Evo-Force" make it easy to summon two copies of "Evolsaur Terias", "Evolsaur Darwino", or "Evolsaur Elias". Heck, even "Goka, the Pyre of Malice" or "B.E.S. Big Core MK-2" can be paired up with a "Flamvell Uruquizas" or "Lavalval Dragon" to summon "Basiltrice".
Even though "Hazy Flame Basiltrice" seems difficult to Summon, it's a Rank 6 Xyz Monster that acts as a powerful problem-solver, and that alone is reason enough to find a way to summon it.
Date: April 1, 2013
Hazy Flame Basiltrice - Stats 
Latest sets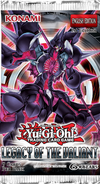 Legacy of the Valiant is a Booster Pack.
It introduces the "Sylvan" and "Gorgonic" archetypes to the OCG/TCG. Contains more members and support for the "Bujin", "Chronomaly", "Dododo", "Gagaga", "Gogogo", "Ghostrick", "Gravekeeper's", "Monarch", "Number", "Forest", "Rank-Up-Magic", "Plant Princess" and "Zubaba" archetypes and series. The OCG version also contains more members and support for the "Heraldic Beast" and "Chronomaly" archetypes. The TCG version contains more members and support for the "Noble Knight" archetype.
---
… further results
Latest episodes
Episode 144: The Ceremonial Fight!! Yuma vs. Astral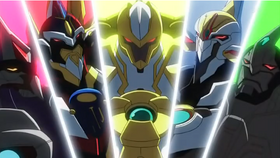 When the fierce battle with Nash comes to an end, the countless souls trapped in the Barian World rain down on the Earth! As a result, Yuma is able to meet back up with all his friends, who risked their lives to protect the future of their world! However, with all the "Numbers" now in Astral's hands, the Numeron Code finally appears, completely changing everything! In order to fulfill the mission entrusted to him, Astral challenges Yuma to one final Duel...!!
… further results
Episode 12: The True King - Part 2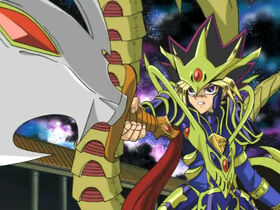 … further results
Episode 224: The Final Duel - Part 4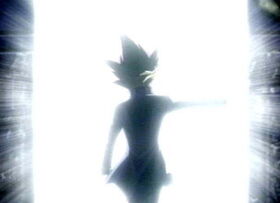 This episode marks the end of the final Duel between Yugi Muto and Pharaoh Atem to determine the Pharaoh's fate.
… further results
Episode 27: Friendship - From Legend to Myth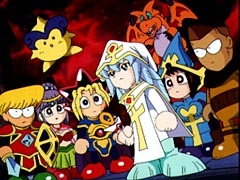 … further results
Latest chapters
Chapter 23: The Menace of Hope!!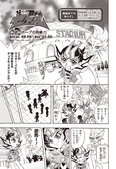 Team ZEXAL finally reaches the last Web Point, where they find the mind behind all the riot: Master Evil.
… further results
Chapter 39: Evolving Numbers!!
[[File:|link=Yu-Gi-Oh! ZEXAL - Rank 039|x170px|center]]
Kyoji turns the tables against Shark and pushes him into a corner, while Luna and the Numbers Club continue their search for Haruto. Meanwhile, Yuma tries to convince Kaito of the bonds they have forged through their numerous encounters.
… further results
Chapter 55: The Crystal of Bonds!!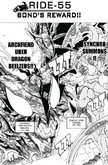 The Duel between Yusei and Sect reaches its climax. Sect Summons the evolution of his Duel Dragon, his strongest monster, but in the middle of that desperate situation, Yusei develops a new Sense to break the darkness from Sect's heart.
… further results
Chapter 44: The End of the Battle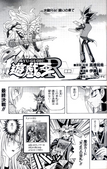 With both Duelists pushed to their limits after a long and harrowing Duel, Yugi is set to finish his battle with Yako. Summoning one monster after another, Yugi is put into a tight spot.
… further results
Chapter 343: King of Games
Yugi and Atem conclude their Duel, determining whether or not Atem can pass on to the afterlife.
… further results
Related wikis
Other languages
Booster Galleries