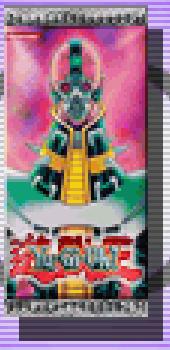 This booster pack is available after 10 wins against Level 2 opponent Weevil Underwood. To unlock Weevil, you have to beat all Level 1 opponents 3 times and you should have gathered about 30 different cards from the B. Skull Dragon Booster Pack.

The following list might not be complete. Number of confirmed cards in pack so far: 57
Cover Monster
Jinzo (Rare) (Limited) - You must have this card in your trunk to unlock Level 3 opponent Joey Wheeler.
Traps
Spells
Effect Monster
Normal Monster