Ad blocker interference detected!
Wikia is a free-to-use site that makes money from advertising. We have a modified experience for viewers using ad blockers

Wikia is not accessible if you've made further modifications. Remove the custom ad blocker rule(s) and the page will load as expected.
| | |
| --- | --- |
| | This article may require cleanup to meet this wiki's standards. |
Halfway to Forever is the second English opening and ending theme of the Yu-Gi-Oh! ZEXAL series. The opening features sequences from both Unbreakable Heart and Artist as well as scenes from various episodes of Yu-Gi-Oh! ZEXAL. It marks the first time since the second season of Yu-Gi-Oh! that the English version of a series has changed opening themes, and the first time a completely different song is used. Starting with Episode 99, the opening changes to feature clips from Dualism of Mirrors and GO WAY GO WAY. With its final story arc, the opening changes featuring clips from Wonder Wings and Challenge the GAME
Video
Version 1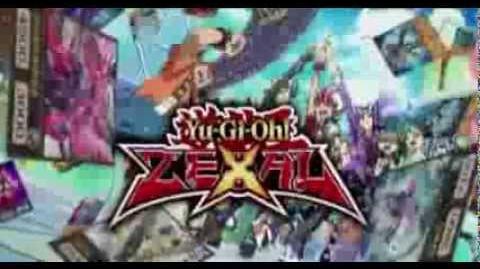 Version 2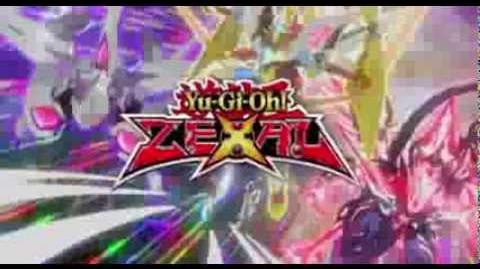 Characters
All versions
1st Version only
2nd Version only
2nd and 3rd Version only
Cards
2nd version only
2nd and 3rd version only
3rd version only
Lyrics
Still together as one
Cuz divided we're none
Ready to go, we feel the flow

So don't stand in our way
You know we ain't afraid
This is our time, we're in control

If I trip up today
You just wipe it away
All of my fears are gone, erased

Let us tear down the walls
'Til the final night falls
The bonds of our souls can't be replaced

Let us fight together
Regret it never
Our dreams will be

Halfway to
Forever
Our light comes shining through
Reach down deep
Beat defeat
Do all that we can do
Halfway to
Forever
We've got nothing to lose
Keep breathing
Believing
Halfway to forever

Trivia
External links
facebook.com/Yugioh Official lyrics to "Halfway to Forever"