Detach

Japanese

取り除く

Japanese (ruby)

とりのぞく

Japanese (base text)

取り除く

Japanese (romanized)

Torinozoku

English

detach

Other names

French: détacher
German: abzuhängen
Italian: staccare
Korean: 제거 Jegeo
Portuguese: desassociar
Spanish: desacoplar
Chinese: 移除 Yíchú / Ji4 ceoi4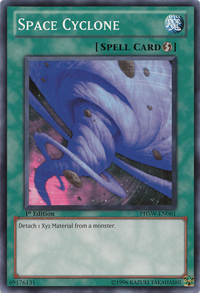 To detach (取り除く Torinozoku) refers to a method of sending an Xyz Material attached to an Xyz Monster to the Graveyard.
When an Xyz Material is detached, it is not treated as leaving the field, since Xyz Materials are not treated as being on the field; as such, the effects of monsters like "Sangan" and the conditions of monsters like "Plaguespreader Zombie" are not applied.
However, a detached Xyz Material is treated as being sent to the Graveyard, so effects of monsters such as "Heraldic Beast Leo", "Dandylion" and "Needle Sunfish" will activate when detached. In addition, Xyz Materials are not treated as any particular card type, so are unaffected by cards such as "Dimensional Fissure" and "Brotherhood of the Fire Fist - Bear" when detached.
Ad blocker interference detected!
Wikia is a free-to-use site that makes money from advertising. We have a modified experience for viewers using ad blockers

Wikia is not accessible if you've made further modifications. Remove the custom ad blocker rule(s) and the page will load as expected.