Delta Accel Synchro Monster

Japanese

デルタアクセルシンクロ

Japanese (romanized)

Deruta Akuserushinkuro

Japanese (translated)

Delta Accel Synchro

English

Delta Accel Synchro Monsters

Lists
A Delta Accel Synchro Monster is a subtype of Accel Synchro Monster, which is itself an anime-only sub-type of Synchro Monster. All Delta Accel Synchro Monsters require at least three other Synchro Monsters as Synchro Material (one Tuner Synchro Monster and the rest non-Tuner Synchro Monsters) for its Delta Accel Synchro Summon, and can only be Summoned when the player is in a state of Top Clear Mind. The only known Delta Accel Synchro Monsters are "T.G. Halberd Cannon" and "Cosmic Blazar Dragon".
Examples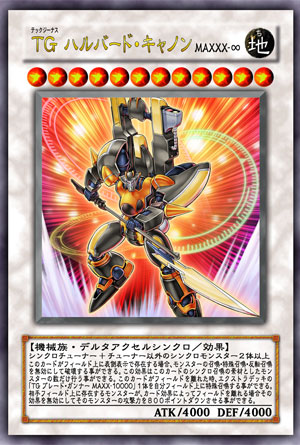 Ad blocker interference detected!
Wikia is a free-to-use site that makes money from advertising. We have a modified experience for viewers using ad blockers

Wikia is not accessible if you've made further modifications. Remove the custom ad blocker rule(s) and the page will load as expected.