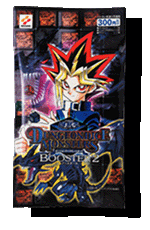 Monster & Item List
A majority of the sets monsters and items has been released in English in various Booster Packs, leaving "Jellyfish"," Trap Bandit", "Dark Chimera", "Battle Steer", "Mabarrel", "Summoned Skull" and "B. Skull Dragon" without an official English release.
Ad blocker interference detected!
Wikia is a free-to-use site that makes money from advertising. We have a modified experience for viewers using ad blockers

Wikia is not accessible if you've made further modifications. Remove the custom ad blocker rule(s) and the page will load as expected.