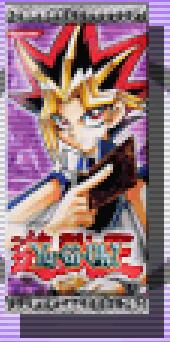 This golden booster pack is available after 10 wins against Level 4 opponent Umbra and Lumis. It offers the cards you haven't collected so far from the previous packs The Masked Beast Booster Pack, Zombyra the Dark Booster Pack, Thousand-Eyes Restrict Booster Pack.
Additionally you can receive 5 new cards.
Spells
Effect Monster
Ad blocker interference detected!
Wikia is a free-to-use site that makes money from advertising. We have a modified experience for viewers using ad blockers

Wikia is not accessible if you've made further modifications. Remove the custom ad blocker rule(s) and the page will load as expected.